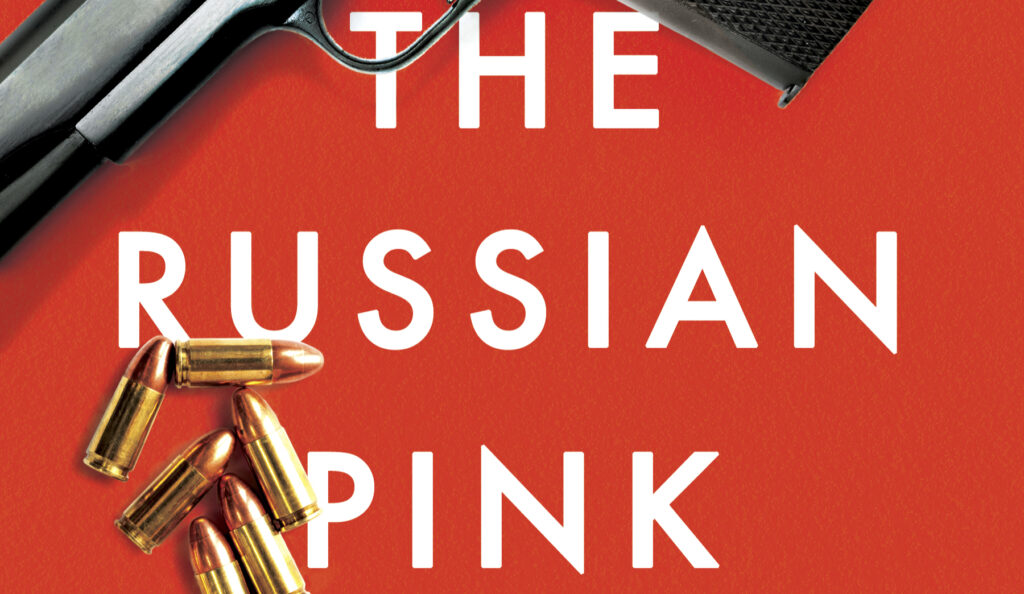 She flicked open the tiny packet. The dagger-shaped jewel inside bathed her face with pink light. In an instant, the diamond thief known as Slav Lily was plunged into the midst of a lethal game. Its prize—a billion-dollar payoff and the presidency of the United States. Its price—deceit, betrayal, murder.
In a heart-stopping chase from the upper echelons of New York society to the South African diamond coast, The Russian Pink follows U.S. Treasury agent Alex Turner and the enigmatic Lily as they pursue the truth behind a fabulous pink diamond and wrestle with their own chaotic past. Racing against time, they must uncover the secrets being harbored by Harry Nash, an unscrupulous, dashing titan, and his brilliant wife, Honey Li. Their intrigue will ensnare Alex and Lily in a dark web of deception, while the seductive allure of the stone called the Russian Pink causes havoc wherever it goes. With echoes of both John Le Carré and Jason Matthews, The Russian Pink is a stylish and fresh page-turner that catapults the reader into the world of diamond trading, a world that Matthew Hart, the author of the critically acclaimed Diamond, navigates with authority and wit.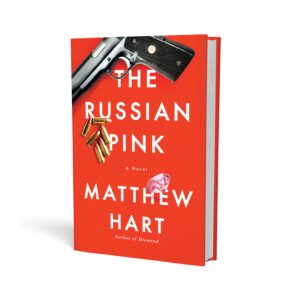 Praise for The Russian Pink
"A well-written thriller" with a "brilliant, conniving, complex cast of characters" who lie, cheat, and kill to get their hands on precious gems"
— The Christian Science Monitor
---
"A witty, high-octane international thriller with a plot as multifaceted as a Rubik's cube. Its theme can be put succinctly: "All diamonds are blood diamonds. It's just a question of whose blood."
— The Minneapolis Star Tribune
---
"The Russian Pink will enthrall fans for Jack Reacher and Jason Bourne, and leave them hoping for more Alex Turner."
---
"A diamond is no one's best friend in this fast-paced debut novel filled with greed, violence, and politics. Hart writes with skill, wit, and evident knowledge about the diamond industry—who knew there were such things as diamond pipes? The Russian Pink is top-quality storytelling."
—Kirkus Reviews, STARRED REVIEW
---
"The Russian Pink is a deft, fast-paced thriller that shines its light on a fascinating and dangerous world few of us know about: diamonds and how they get from dinosaur days to glistening around beautiful necks and promised fingers. MatthewHart creates a saga that hurtles through mind-snapping twists at breakneck speed, with killers, con men, cops, and billionaires, all seeking to control a giant, ultra-rare pink diamond. If you want to know the real story that such treasures tell, this is the novel for you."
—James Grady, New York Times bestselling author of Six Days of the Condor
---
"Intriguing, with an original premise and assured prose."
---
"Already an authority on the ways blood diamonds are formed, bought, and sold, Matthew Hart's expertise shines in his first thriller, featuring a rose-colored heavyweight that lies around the neck of the presumptive First Lady. An exhilarating read, The Russian Pink has more facets than even the world's biggest diamond."
—Mitch Silver, author of The Apollo Deception and The Bookworm
Get your copy. . .
Hardcover: Amazon, Barnes & Noble, IndieBound
E-Book: Amazon, Barnes & Noble, Apple, Kobo